 Tarceva® (erlotinib) is a first-generation, selective, reversible inhibitor of the epidermal growth factor receptor (EGFR) tyrosine kinase (TKI) binding with high affinity to the common EGFR mutations occurring in non-small cell lung cancer (NSCLC), notably exon 19 deletions or exon 21 (L858R) substitution.1
Tarceva® Healthcare Professional Portal
You can access more information about Tarceva® and download supporting materials from your local Tarceva® portal.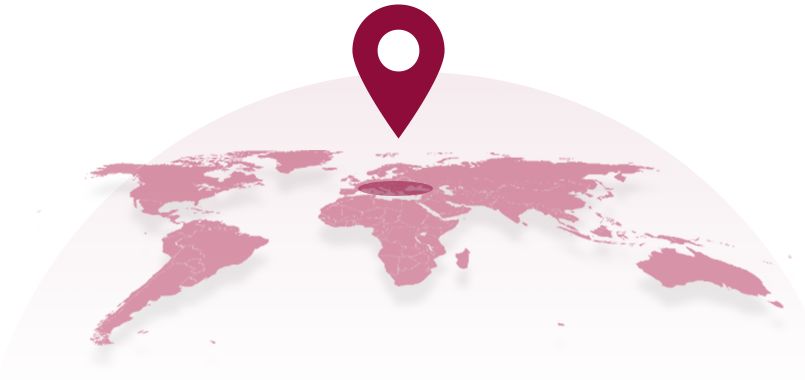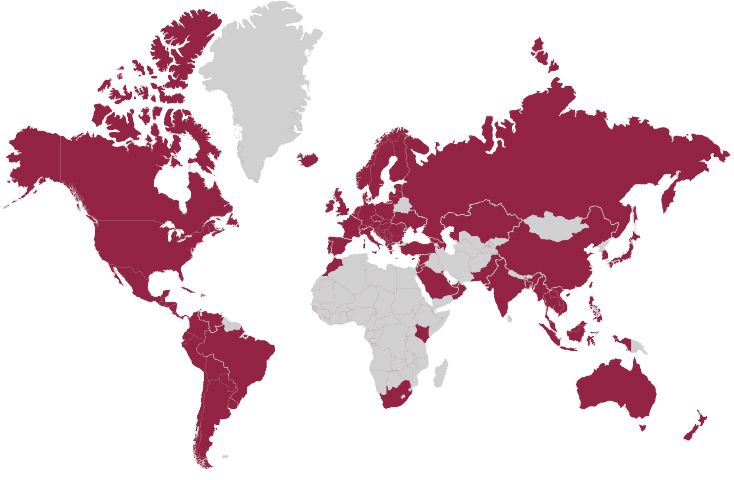 EGFR Mut+ NSCLC
Tarceva® is approved in the European Union, United States and more than 100 other countries for the first-line treatment of patients with locally advanced or metastatic non-small cell lung cancer (NSCLC) with EGFR-activating mutations.2,3
Tarceva® is also indicated for the treatment of patients with locally advanced or metastatic NSCLC after failure of at least one prior chemotherapy regimen. In patients with tumours without EGFR activating mutations, Tarceva® is indicated when other treatment options are not considered suitable.2
Real-world data on the first-line use of Tarceva mirror outcomes seen in clinical studies: Based on the US Flatiron real-world database analysis from 2010-2016, erlotinib was the most widely prescribed first-line TKI for advanced EGFR Mut+ NSCLC. Patients treated with an EGFR-TKI had significantly longer time to next treatment (13.2 months in the erlotinib group with 95% CI 12.2-14.4, 12.6 months in the afatinib group with 95% CI 8.6-16.2) than those given other non-TKI agents (4.6 months with 95% CI 4.0-5.4). For more details of the publication, please click here.
Pancreatic cancer
Tarceva®, in combination with gemcitabine, is also used for the treatment of patients with metastatic pancreatic cancer.2
EGFR Mutation Plasma Testing
It has been demonstrated that responsiveness to Tarceva® is much higher in patients with tumors bearing common EGFR mutations versus conventional chemotherapy. 4-6
Clinical treatment guidelines recommend EGFR mutation testing in patients diagnosed with NSCLC, particularly adenocarcinoma, to aid selection of a potentially efficacious targeted therapy.7-9
Mutations within the EGFR gene can be detected in either tumour tissue or blood-circulating tumour DNA. 7-9
The SmPC for Tarceva® in the EU and the Tarceva® US Prescribing Information now include the option of blood-based plasma testing added to tumour tissue based testing.2,3
Blood-based EGFR mutation testing using cobas® V2 demonstrated high specificity (97.9%) and good sensitivity (72.1%) which offers a
convenient and easily accessible diagnostic method to complement tissue-based tests.
For more details on the publication, please click here.
The cobas® EGFR mutation test v2
The cobas EGFR Mutation Test v2 is a real-time Polymerase chain reaction (PCR) test for the qualitative detection of defined mutations of EGFR gene in NSCLC patients. It is the only clinically validated and FDA-approved test for detecting EGFR mutations in blood plasma for NSCLC patients.10, 11
To learn more about liquid biopsy, please click here.