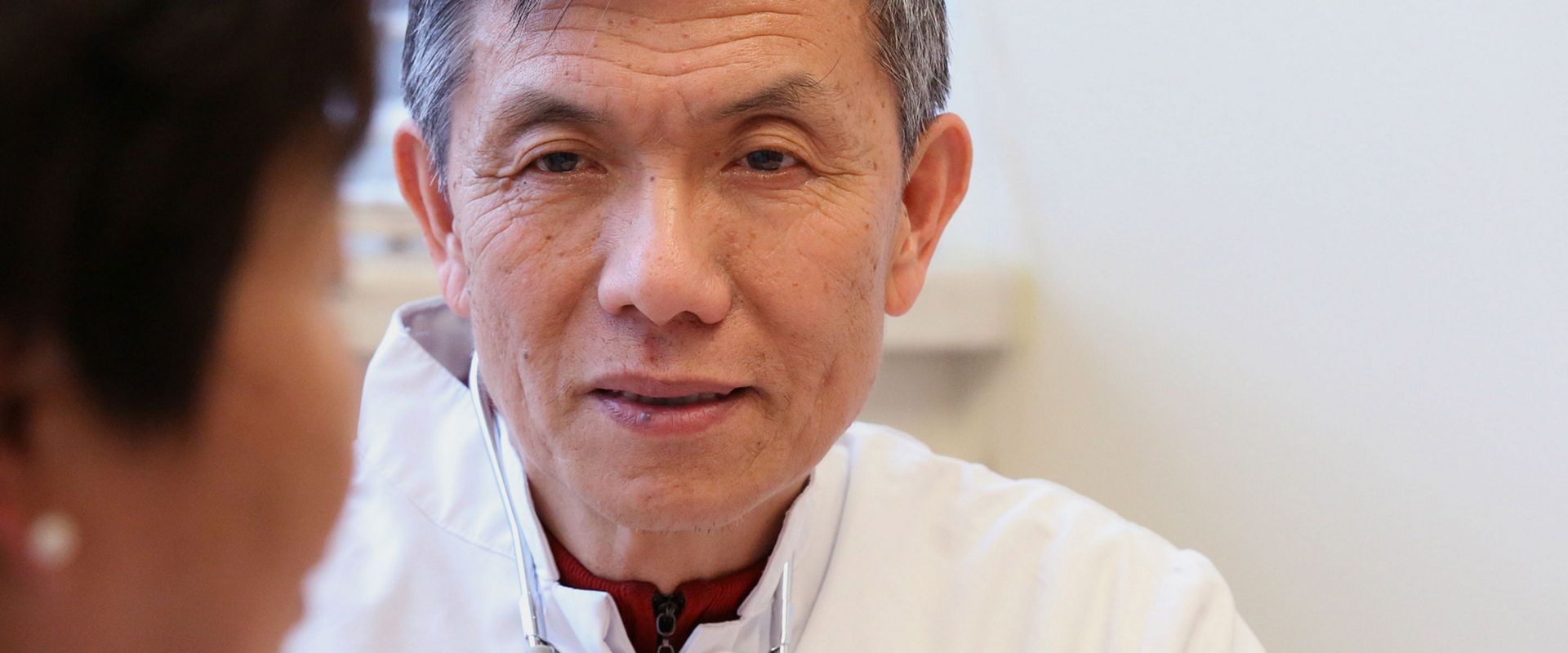 The superior efficacy of erlotinib over chemotherapy as first-line treatment for EGFR Mut+ NSCLC, observed in the OPTIMAL study, was confirmed in this broader Asian population. Erlotinib's favourable safety profile was also confirmed.1

Study design and endpoints1
ENSURE was a randomised phase III trial that took place across 30 centres in Malaysia, China and the Philippines.
The trial compared erlotinib versus standard chemotherapy as first-line treatment for EGFR Mut+ NSCLC.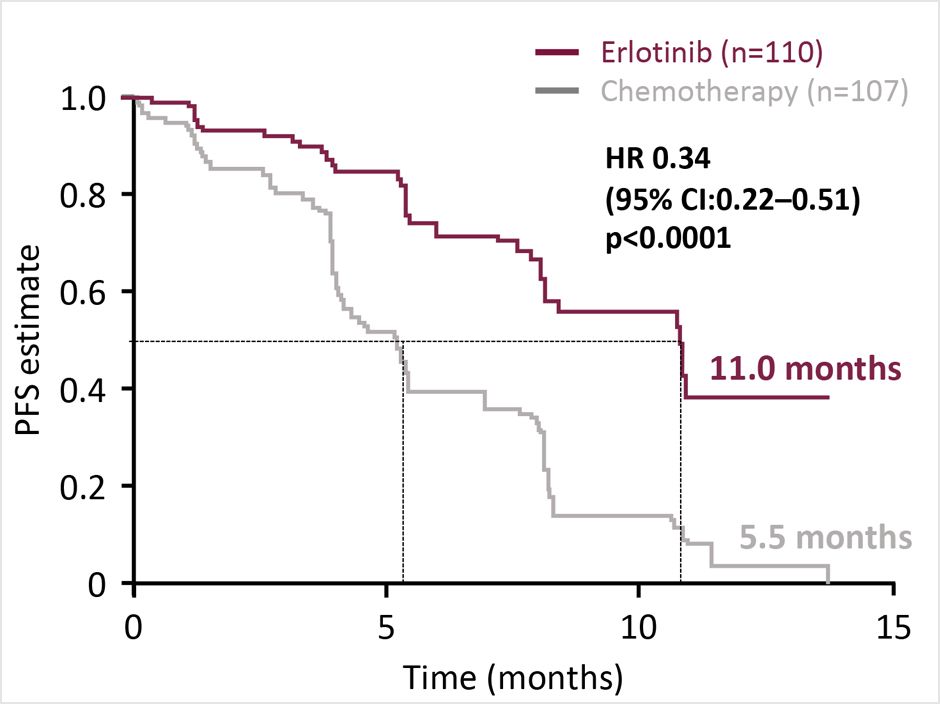 Efficacy1
Patients who received erlotinib had significantly longer PFS than patients receiving chemotherapy.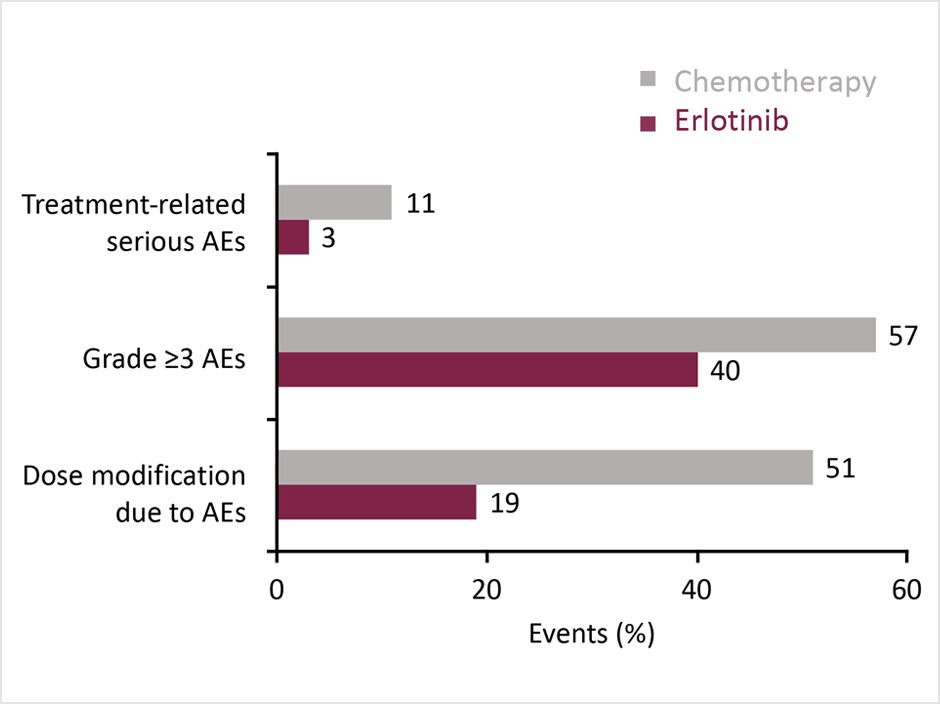 Safety1
Patients treated with erlotinib experienced fewer treatment-related severe AEs, fewer Grade ≥3 AEs and fewer dose modifications due to AEs, than patients treated with chemotherapy.

Please click here for further safety data