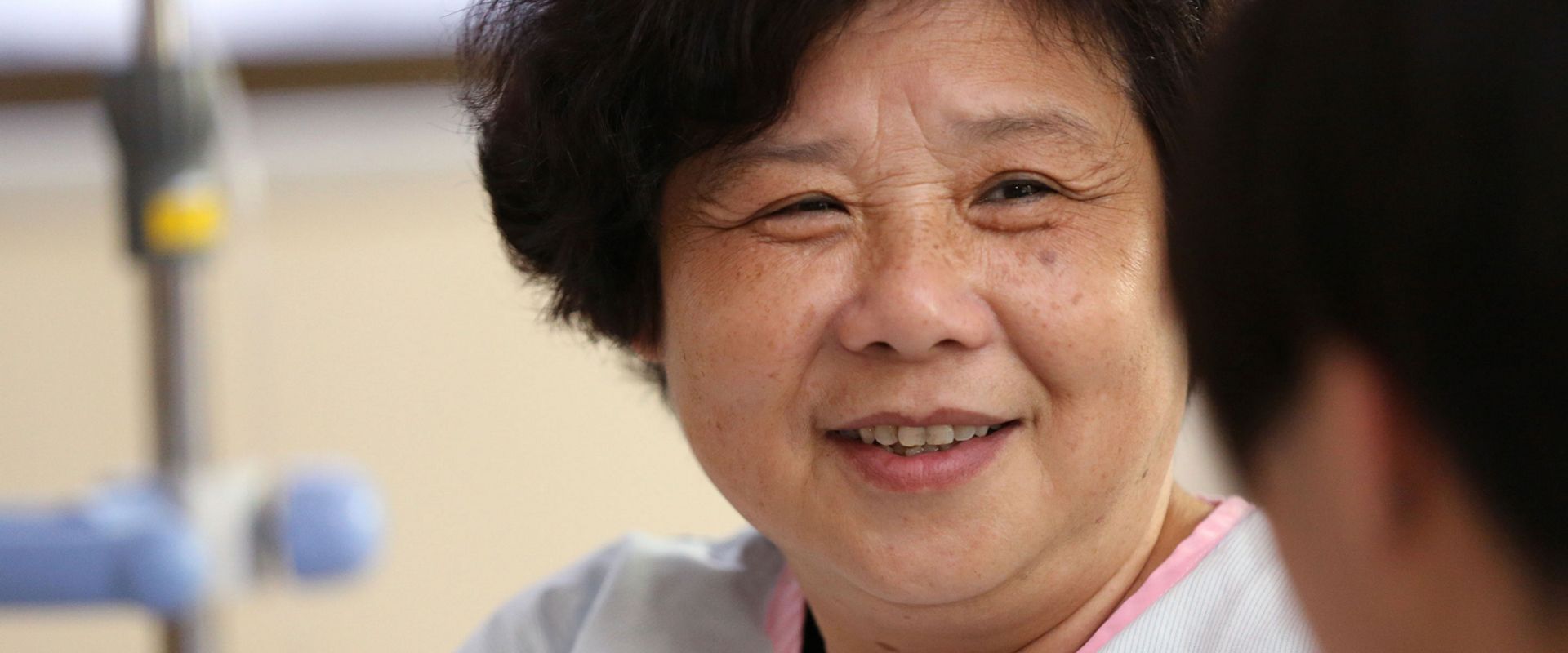 NEJ026 phase III trial

Combining bevacizumab with erlotinib as first-line treatment for EGFR Mut+ NSCLC resulted in a significant improvement in PFS compared with single-agent erlotinib in this patient population, which included those with asymptomatic CNS metastases.1

Study design and endpoints1
NEJ026 was a randomised phase III trial that took place across 69 centres in Japan.
The trial compared erlotinib plus bevacizumab versus erlotinib alone as first-line treatment for EGFR Mut+ NSCLC, to further evaluate the safety and efficacy of this combination observed in the JO25567 study.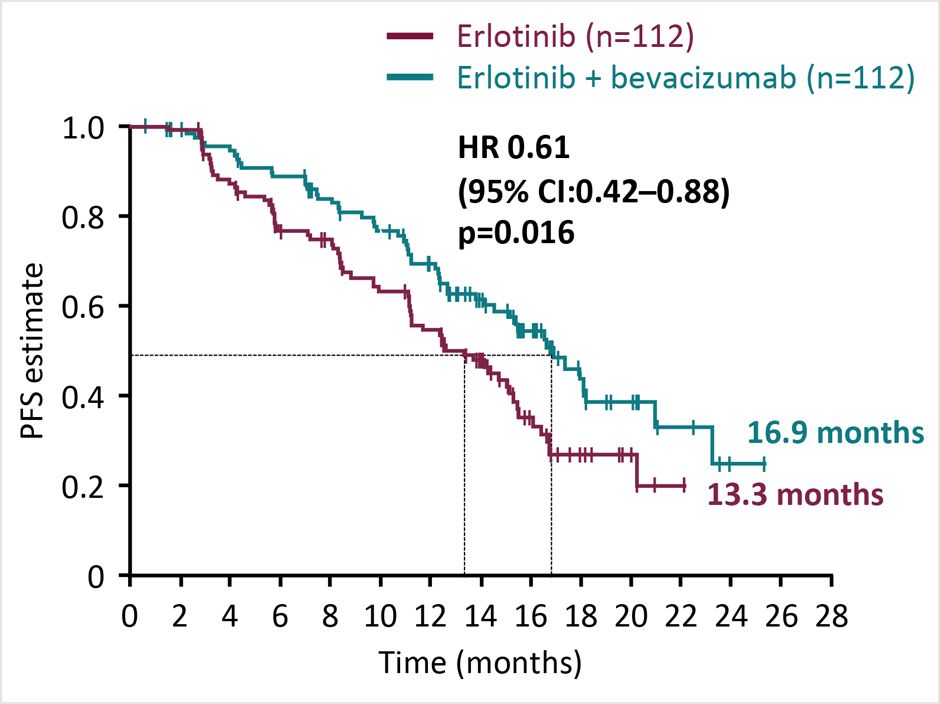 Efficacy1
Patients who received erlotinib plus bevacizumab had significantly longer PFS than patients receiving single-agent erlotinib.
The results are consistent with those observed in JO25567 phase II study.2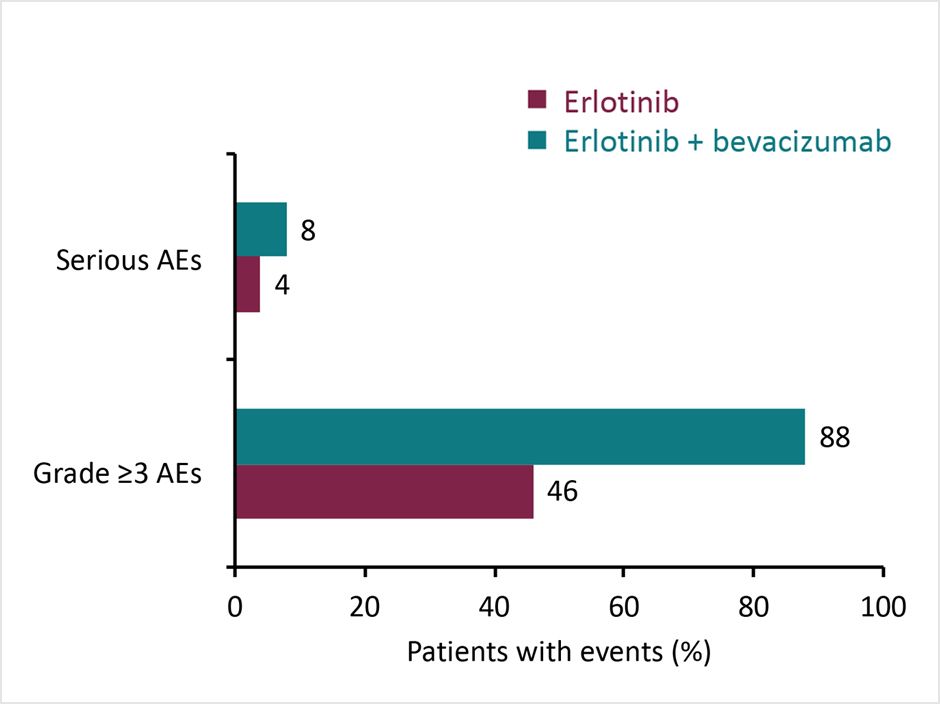 Safety1
The grade and seriousness of AEs observed in this study were consistent with those observed in the JO25567 study.2

Please click here for further safety data
Please note; in some countries the combination of erlotinib plus bevacizumab may not be registered or reimbursed