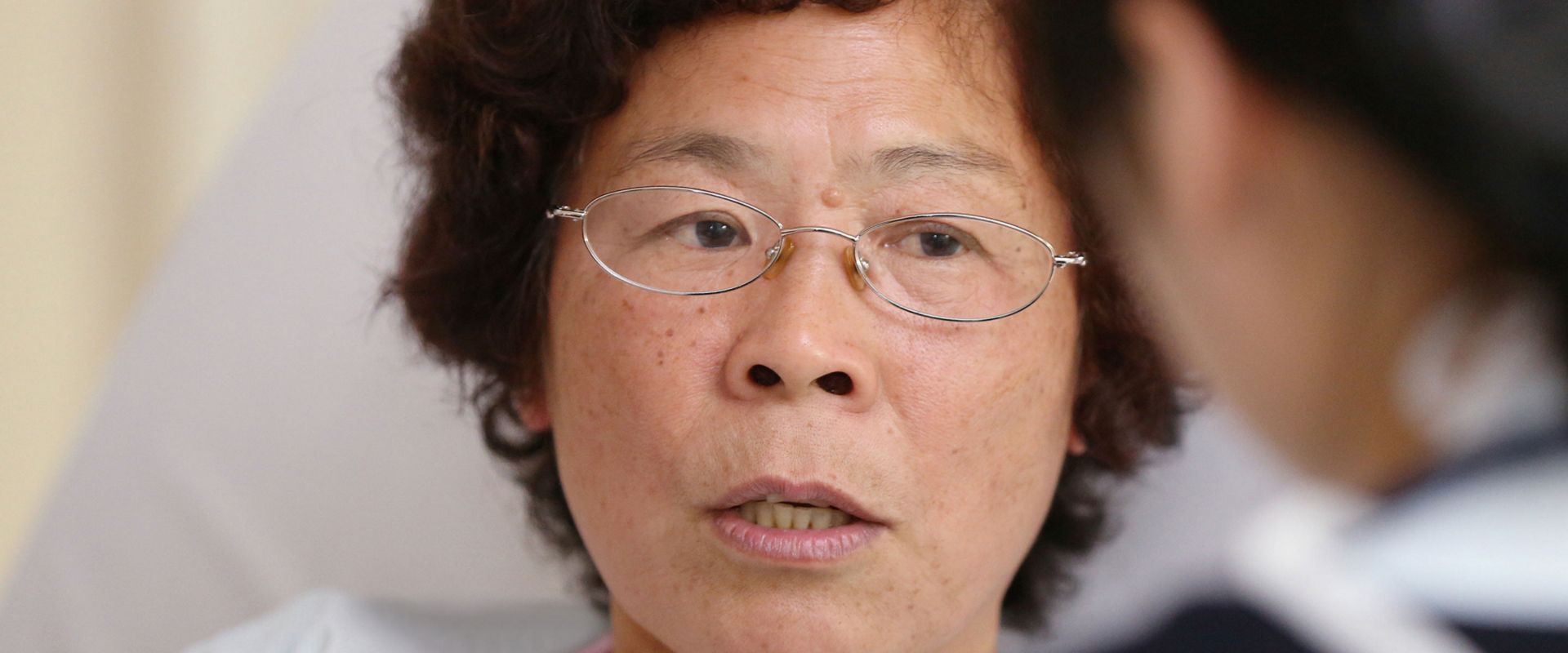 JO25567 phase II trial

Combining bevacizumab with erlotinib as first-line treatment for EGFR Mut+ NSCLC resulted in a significant improvement in PFS compared with single-agent erlotinib. This was the first evidence for the efficacy of the combination in this setting. 1

Study design and endpoints1
JO25567 was a randomised phase II trial that took place across 30 centres in Japan.
The trial compared erlotinib plus bevacizumab versus erlotinib alone as first-line treatment for EGFR Mut+ NSCLC.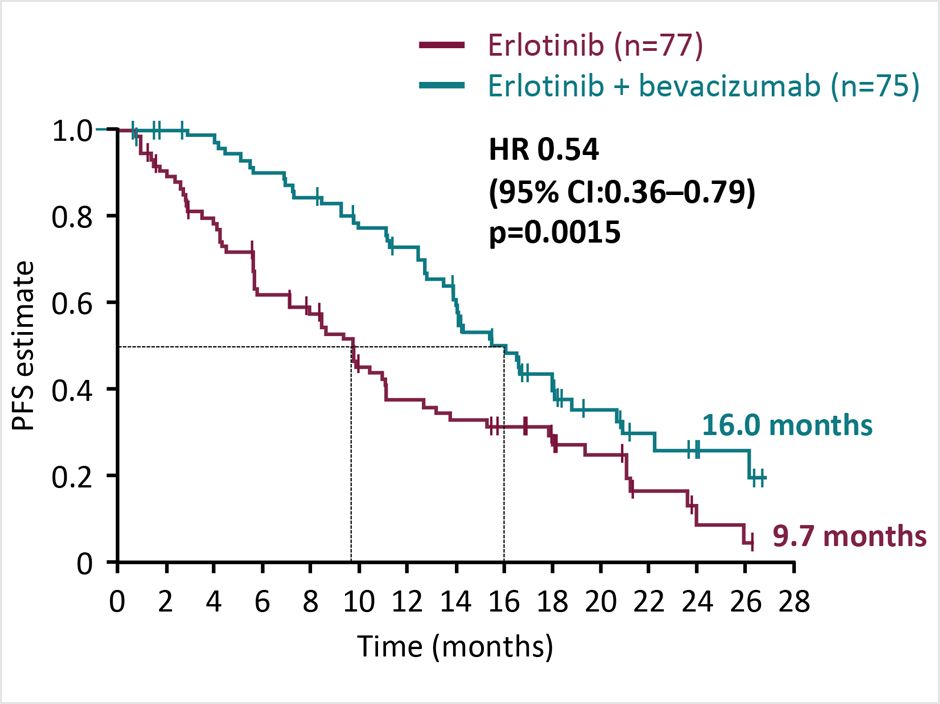 Efficacy1
Patients who received erlotinib plus bevacizumab had significantly longer PFS than patients receiving single-agent erlotinib.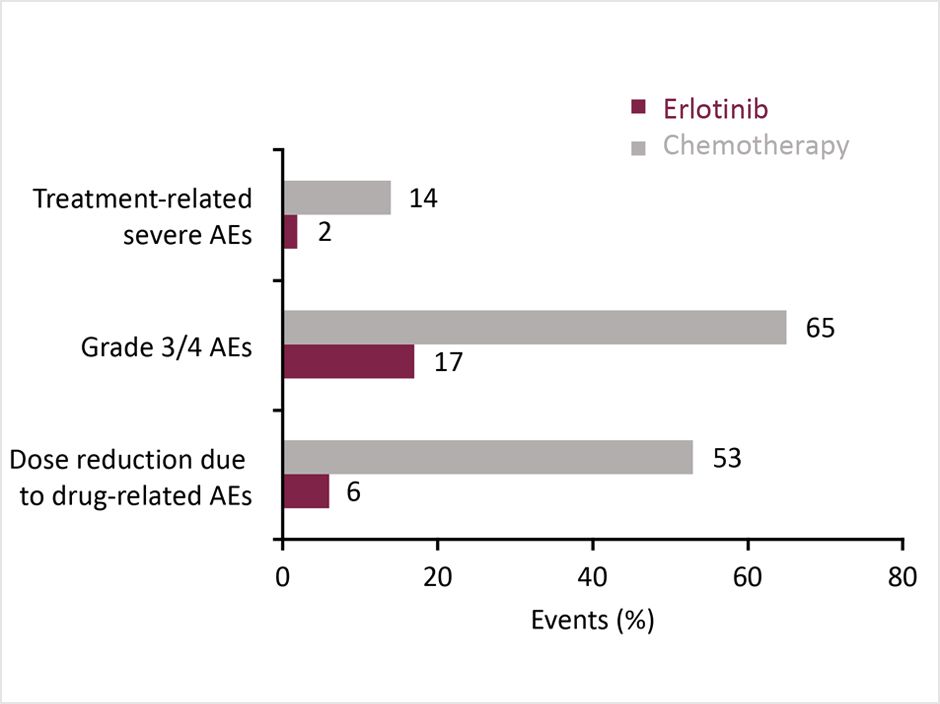 Safety1
The number of serious AEs and discontinuations were similar between treatment arms, but increased grade ≥3 AEs were observed in the combined treatment group.

Please click here for further safety data